Post by Danny Creasy on Jun 30, 2014 12:26:26 GMT -6
when you hunker down and concentrate on details.
I wanted to make sure my CZ 452 FS sights were spot on for the upcoming 50 yard offhand silhouette match (first Saturdays on Wagnon Mountain). The match has scope, peep, and open sight classes, and I shoot in all three. The FS is my favorite for the open sight class.
I got to the range around 9:00 AM this morning and set up the FS on my Caldwell equipment and opened a new box of SK Std Plus.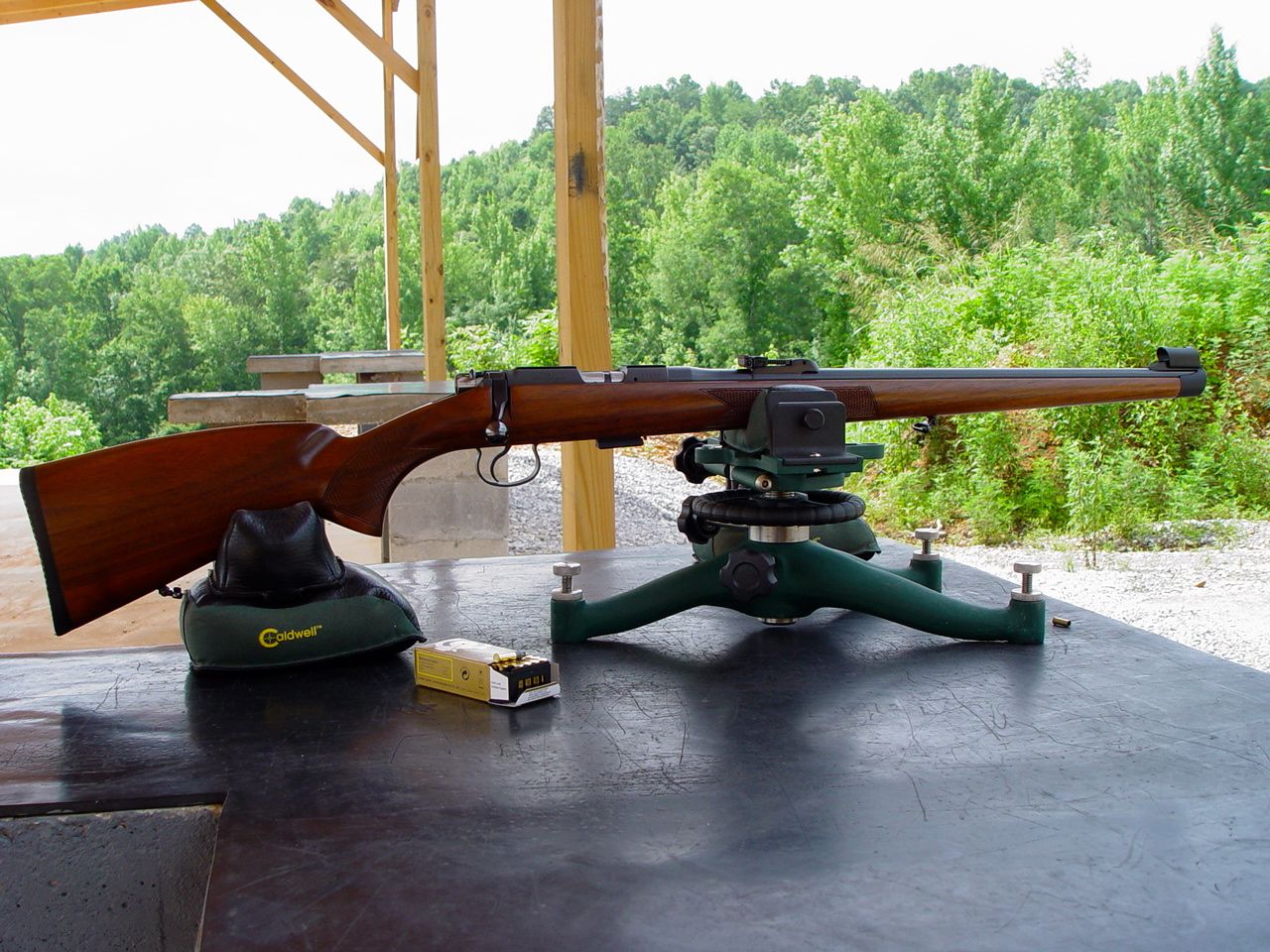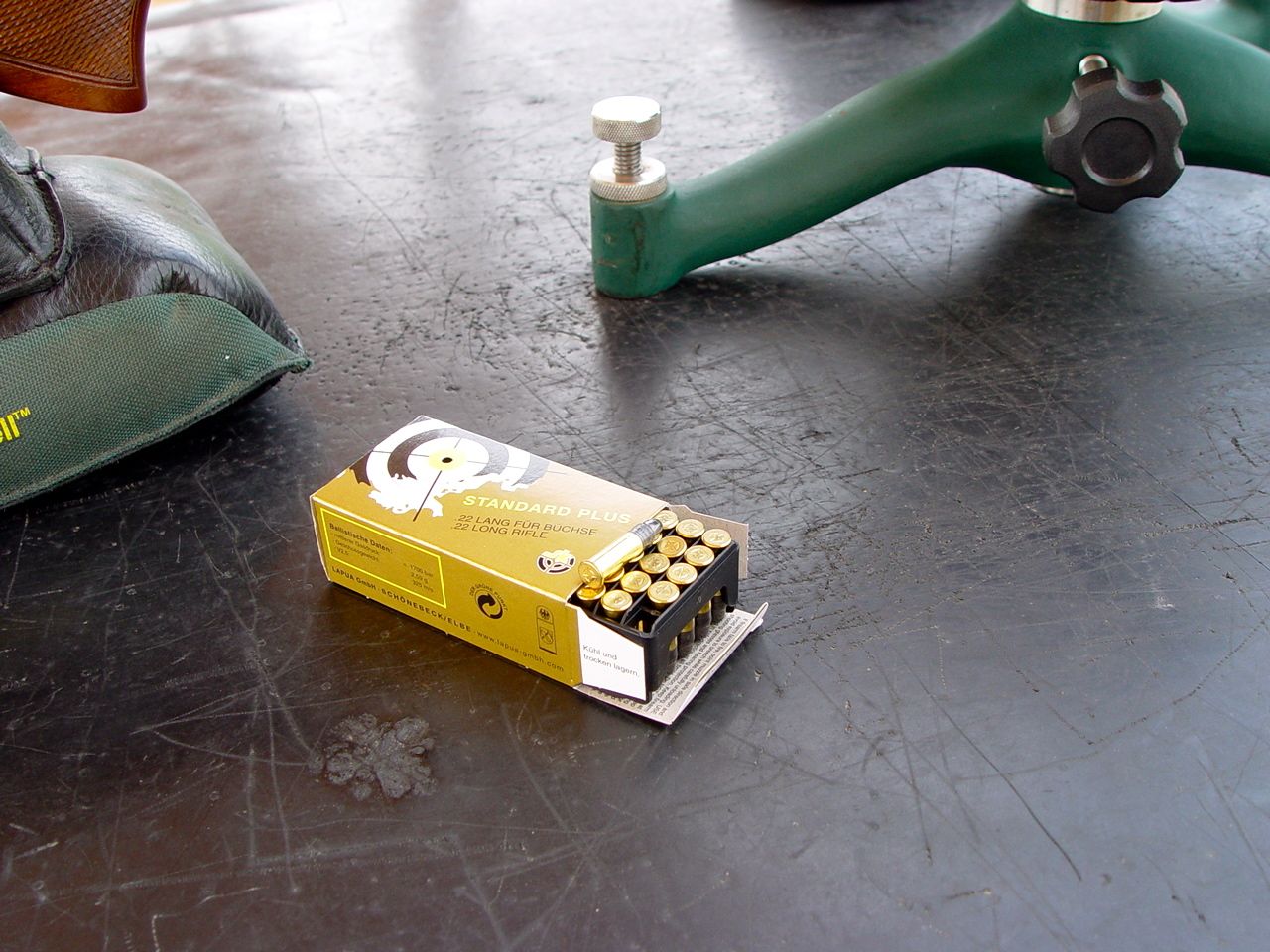 I fired the first five shot group. Since I had forgot my spotting scope, I had to walk down to check out the group. It was kinda loose but I had felt myself working through the hold, sight picture, and squeeze as I fired each shot. "You can do better than that Danny," I said to myself.
I returned to the bench and fired the next five with hold, sight picture, and squeeze that felt like concrete. I knew it was going to be a better group, but not that much better. As I wrote on the target, that is the best open sight group that I have ever fired. CZs rock! I considered moving the windage a tad to the left, but opted out. With open sights, the angle of the sun and how your eyes feel that day can influence results. Plus, there was a slight left to right breeze this morning.
Here is the rest of the morning's results:
We shoot a handgun version of the silhouette match on second Saturdays (distance halved to 25 yards). I had played around with the WMR cylinder on my Stainless Super Single Six and after cleaning it thoroughly, I needed to re-zero it with some LR ammo for use in the scoped class of the handgun match. Aguila Std Vel got the nod, and we made quick work of this task with one cylinder full from 25 yards: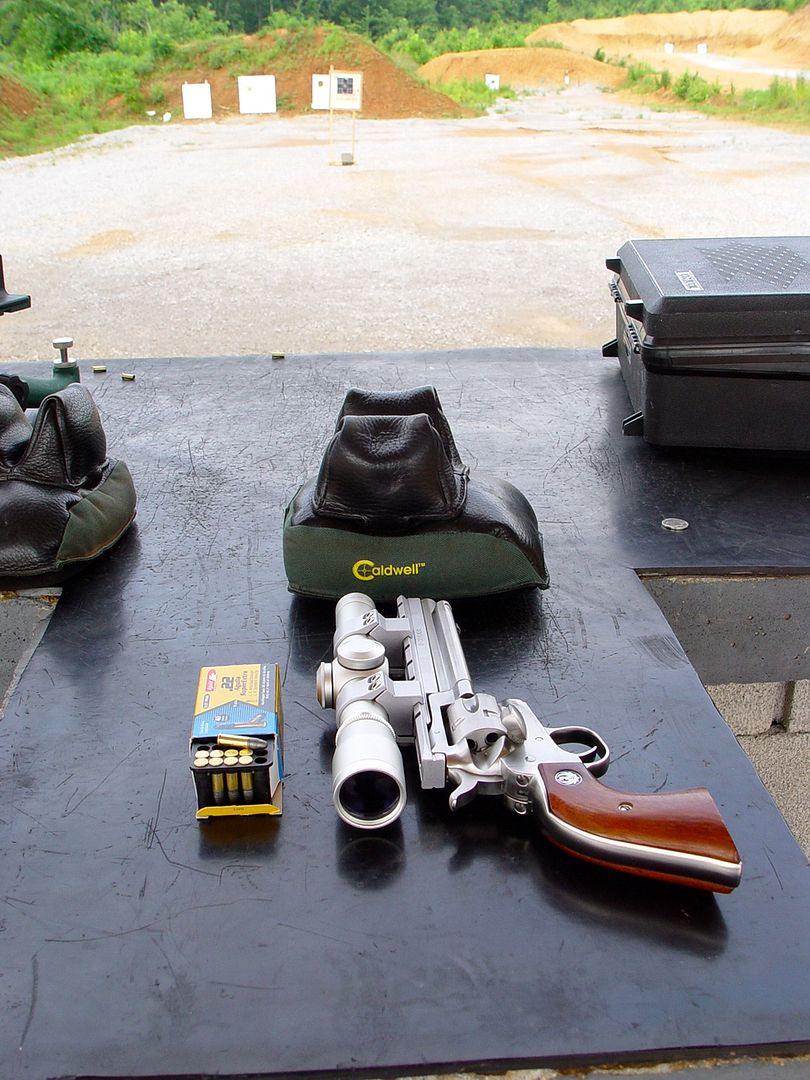 The Leupold M8 2X has MOA increments and I simply went down four and right four and ended up in the middle. Sweet!
Finally, I had handloaded some .38 Special ammo (Magtech 158 gr LRN, CCI 500 primers, and 3.2 grs of Solo 1000 in mixed nickel cases) for plinking in my .357 Ruger Blackhawk. I zeroed it at 25 yards but finished up with a quick cylinder full fired offhand from fifteen yards.