Post by Danny Creasy on Jan 7, 2016 20:23:35 GMT -6
a particular rifle for some time. However, the factory scope mount had not had a production run in over a year. A gent on another forum gave me a heads up on an NOE scout mount for this rifle. They are a bullet mold manufacturer, but someone sent them one of the Rossi mounts and told them of the pent up demand. Heck, Rossi pre-drills and taps four beautiful holes right under the almost useless buckhorn rear sight. I ordered one late last week. It arrived yesterday. Installed last night and range tested today. Two thumbs up.
I had a 2X Japanese made Tasco pistol scope and some old-school Weaver low rings. They team-up well with the new NOE mount on my Rossi .45 Colt saddle-ring big-loop Model 92.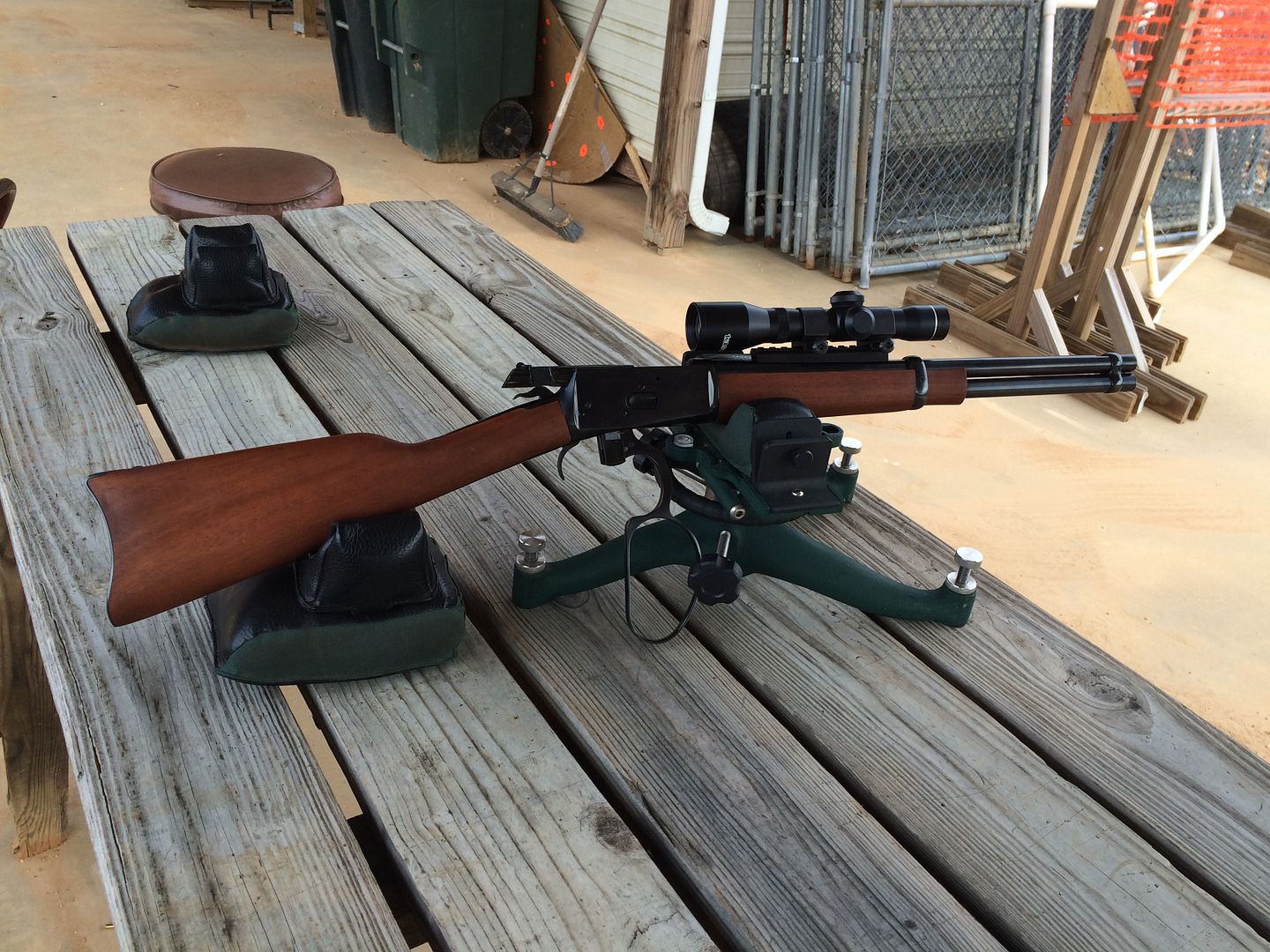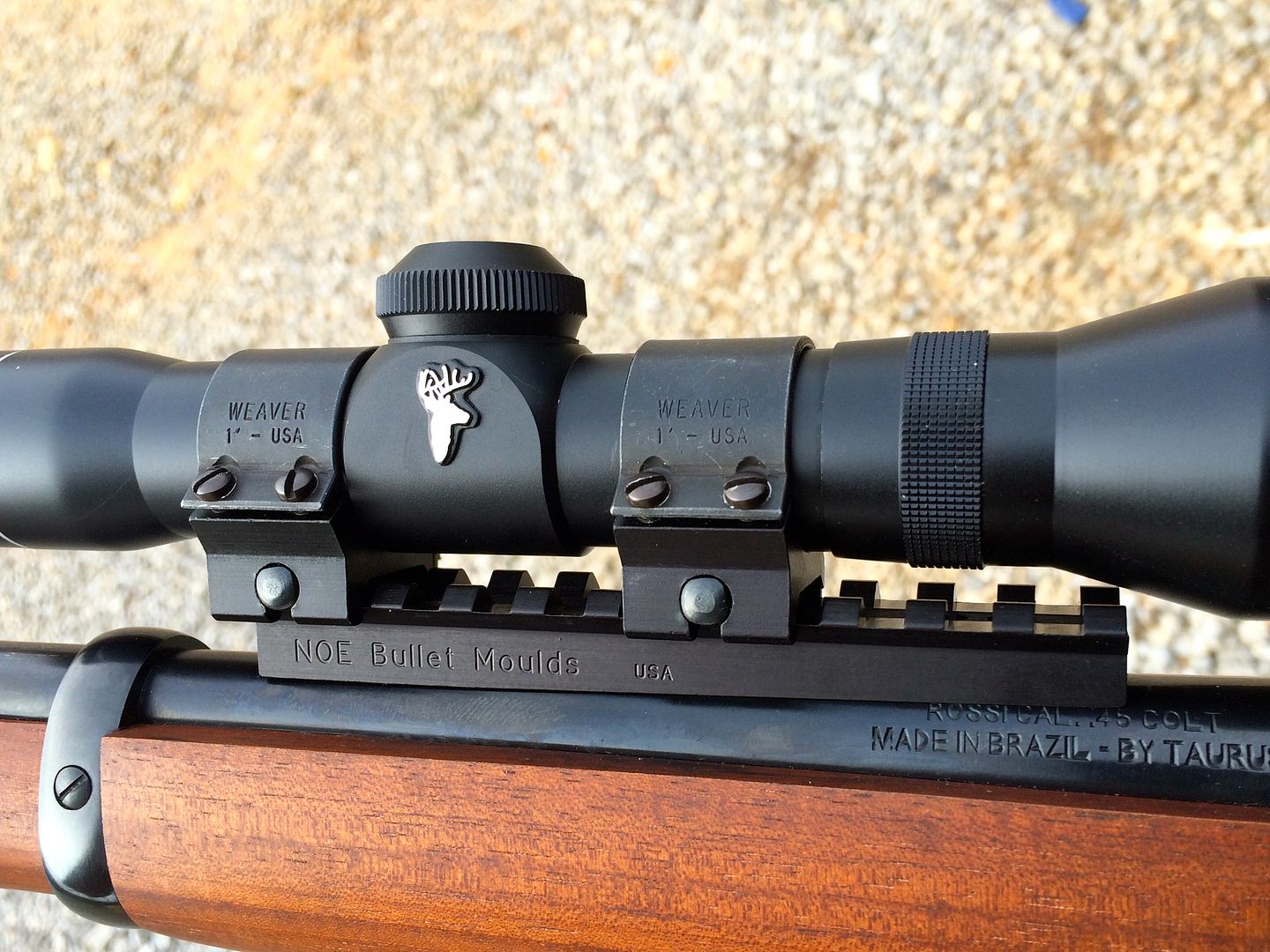 My handloads are WW cases with 8 grs of Unique powder under a 250 grain Oregon Trail lazer cast bullet.
Before: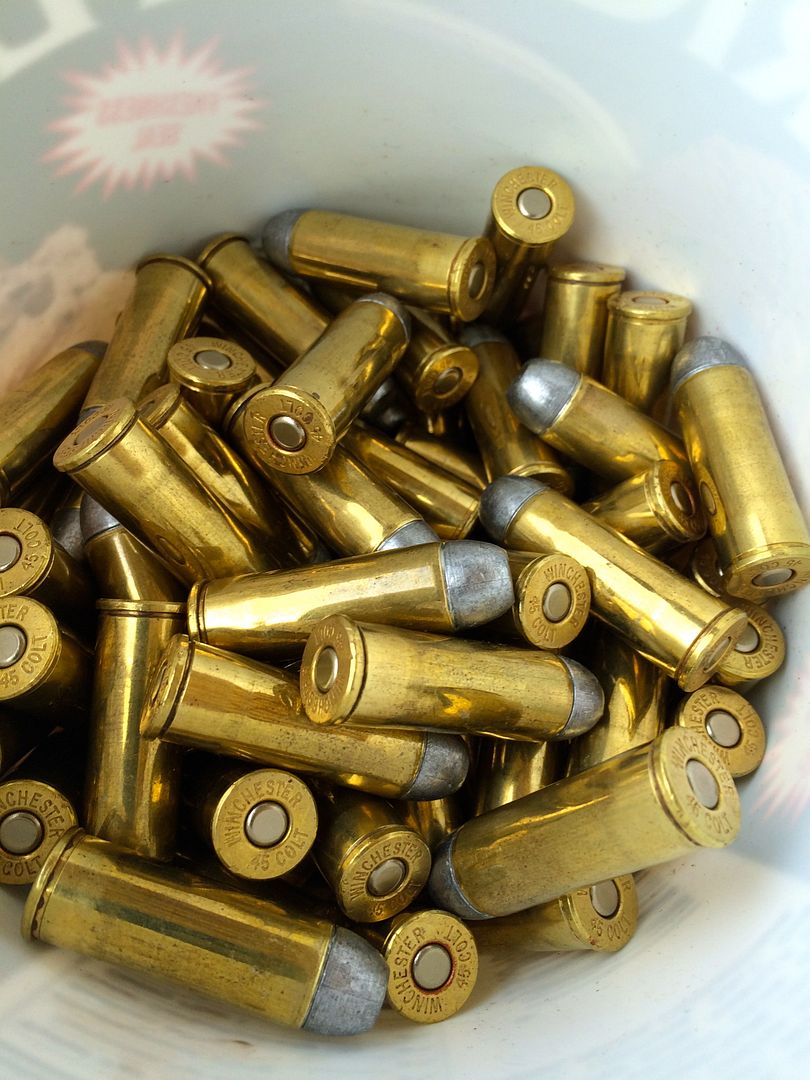 After: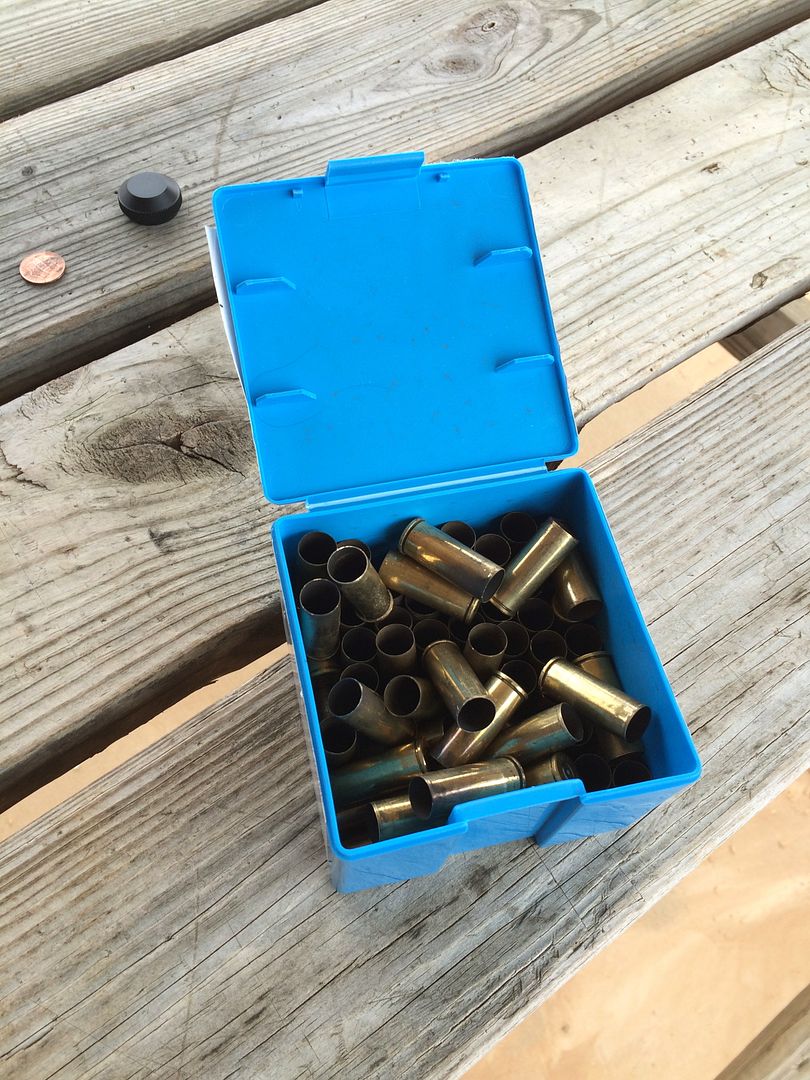 It was chilly at the range, but I had the whole place to myself for the entire two hours of my shooting session. Click the link for video:
vid47.photobucket.com/albums/f169/sheffieldshootr/IMG_1345_zpsyimaluju.mp4
I chose to zero the rifle/scope combo at 30 yards. One of the pistol bays worked well for this.
I was tickled with the first three shot group, and we were close to POA nonetheless:
A few groups later and we were kissin' the little orange dots from 30:
I had a few split cases today. I'm sure flipping this batch of cases between the Rossi and my tighter chambered Ruger Vacquero does not help. This batch has been reloaded from three to five times. Click link for video:
vid47.photobucket.com/albums/f169/sheffieldshootr/IMG_1346_zps7uyzeh0z.mp4
Just before I packed up, I walked a discarded empty shotgun shell box down to the 50 yard berm and took three shots offhanded from 50 yards. Aimed dead-on. Pleasantly surprised that the slugs did not impact lower at 50 yards given the 30 yard zero. Click link for video:
vid47.photobucket.com/albums/f169/sheffieldshootr/IMG_1350_zpslz2mw0uc.mp4
In spite of a brisk 10 to 15 mile an hour wind that had started from left to right, I loaded a final three rounds and leaned on one of the 100 yard benches for three shots at a rock on the 100 yard berm. The hits were about 8 to 10 inches low and a little to the right. I will try some 100 yard bench work on a calmer and warmer day – maybe in the spring.
A good morning's work (fun work).